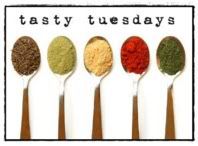 This weeks recipe I tried for the first time last week and it was a hit here and we had enough left over that I was able to freeze them for a future meal! So many possibilities with this little gem of a recipe.
Ingredients
1 pound ground beef (or ground chuck)
1/2 cup chopped onion
1/2 teaspoon garlic powder (or minced garlic)
1 1/2 cups barbeque sauce
2 cups red beans (or 1 can red beans, drained)
2 10 count packages of refrigerated biscuit dough
2 cups shredded Cheddar cheese
Directions
Preheat oven to 400 degrees F. Lightly grease muffin tins.
In a large skillet cook ground beef with onion and garlic powder until evenly browned. Drain off the grease. Stir in the barbeque sauce and beans and let simmer.
Roll out each biscuit on a floured surface so that each biscuit is about 6 inches across. Put each biscuit in the muffin tins and fold up the sides to create a cup shape. Fill each biscuit with the beef mixture until almost to the top. Top with Cheddar cheese.
Bake until the biscuits are baked, cheese is melted and the tops are golden brown...about 15 minutes.
These would be great made with pulled pork, pulled chicken, or even a breakfast combination! Give it a try and I promise that you'll be making them again.