Before you do anything else I have a HUGE favor to ask you.
Please
read this post "HERE" and vote
for the school mentioned trying to win the grand prize from Big Lots. It would mean the world to them as they have so little while we all have so much. Then come back here.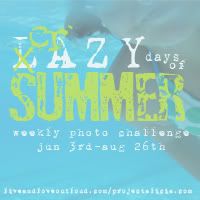 This weeks theme for Crazy Days of Summer is: Light. As you read this I'll be moving my house in the wonderful 100 degree temperatures that we are having here in TX. So please take a moment and say a prayer. :) Once we get somewhat settled I'll take a break and check out all of the other wonderful photos that will be submitted. For this week I'm recycling a photo as I have not had any time this week to even look at my camera much less grab it and take a couple of snapshots. SIGH. Hopefully next week I'll be unpacked enough to play along for real.
I've always loved the way the light shines on the corner of this iron gate. It was an early quiet morning when I took this shot. I was away with some girlfriends for a weekend in Fredricksburg, TX, and what a great weekend it was! It was wonderful to take some time the morning that we left to find beauty in the simple things around me.