Before you do anything else I have a HUGE favor to ask you.
Please
read this post "HERE" and vote
for the school mentioned trying to win the grand prize from Big Lots. It would mean the world to them as they have so little while we all have so much. Then come back here and check out this weeks entries for Alicia and Kristi's: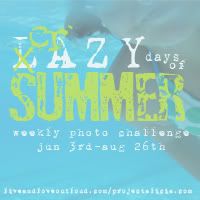 This weeks theme is water. After last weeks theme of refreshing and using a picture from one of our trips to a water park I knew I couldn't use one of those again. Even if I used a completely different picture I still wanted to do something I hadn't done before. Off to the store I went yesterday to buy a bag of oranges. I wanted to capture an orange being dropped into an ice cold glass of water. With it being near 100 degrees here I knew that I had to work fast! The ice cubes were melting faster than I could take the picture. Not to mention how fast I was melting. I am happy with what I got and I'll definitely do that one again when it's not quite as hot outside as I had a lot of fun doing it. I'm also submitting this photo for the "
Favorite Photo of the Week Contest
" and "
Fabulous Friday
".