STOP!
Before you do anything else I have a HUGE favor to ask you.
Please
read this post "HERE" and vote
for the school mentioned trying to win the grand prize from Big Lots. You can vote 3 time a day per day until July 4th. It would mean the world to them as they have so little while we all have so much. Then come back here!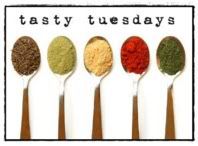 Reaching back into my archives again this week to share a recipe with you because we're moving on Friday and I really haven't cooked anything that is really worth sharing. So today we're going back a few years to a few days before Christmas when I asked Sam what kind of cookies he would like to make and leave for Santa. He told me that he wanted to make peppermint chocolate chip cookies. Okay, I had never heard of that kind of cookie. I told him I would look on the Internet because I had never seen a recipe for them before. Lo, and behold, there were many recipes for peppermint chocolate chip cookies. We made them and I have to tell you...WOW! They are some cookies! And they would be enjoyed anytime of year...not just Christmas. I found the recipe that I used on
Home Baking Association's website
. The cookie recipe will follow below. But first, there are pictures to share with you!
Here is Sam putting out the cookies for Santa. The note that he wrote to Santa that year said "Santa! You Rock" on the front.
Peppermint-Chocolate Chip Cookies
½ cup granulated sugar
½ cup packed brown sugar
1/3 cup margarine or butter, softened
1/3 cup shortening
1 tsp. vanilla
1 egg
1½ cups all-purpose flour or whole-wheat flour
½ tsp. baking soda
½ tsp. salt
½ cup chopped nuts
1/3 cup crushed hard peppermint candies
1 package (6 oz.) semisweet chocolate chips (1 cup)

Preheat oven to 375°F. Mix sugars, margarine, shortening, vanilla, and egg in bowl. Stir in remaining ingredients. Drop dough by rounded teaspoonfuls about 2 inches apart onto ungreased cookie sheet. Bake 8 to 10 minutes or until light brown. Cool slightly; remove from cookie sheet. Cool on wire rack.

Serves 42. Approximate Nutrition Analysis (per serving): calories, 95; protein, 1 g; carbohydrate, 12 g; fat, 5 g; cholesterol, 5 mg; sodium, 55 mg.
My notes:
I used all-purpose flour, omitted the nuts, and increased the chocolate chips to 1 1/4 cups. I cooked them for 9 minutes on parchment paper and then cooled them for 2 minutes before putting them on the rack to cool the rest of the way.

ENJOY!